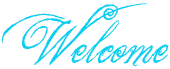 Stirring up passion, igniting the fire and doing something you love is what life is all about - sometimes you just need a little help getting where you really want to go.
Crosspoint Communications can get you there.
Here at Crosspoint, we truly believe in making the impossible, possible. We pride ourselves on an exceptionally high-level of customer service and strive to develop exactly what it is our clients need in order to move themselves and their business forward.
As the principle of Crosspoint Communications, I welcome you to our new website. Sit back, relax and stay awhile.